Recipes For Bread Dipping Oils
*Toss oil mixture with warm pasta for a robust flavor.
*Mix contents of package with 2-3 TBSP hot water to soften spices for 15 minutes. Add 1 1/2 - 2 Tbsp. parmesan cheese and 1 cup extra virgin olive oil. Let sit overnight for great flavor. Serve with warm bread.
Order 5 or more mixes for Free Shipping within the continental United States!!!


Italian Bread Dip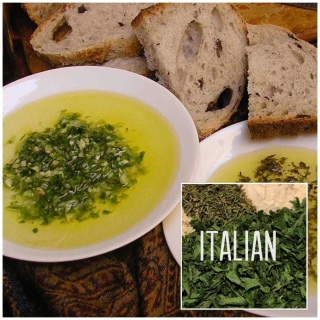 Spice mixture has crushed red pepper to give this oil mixture a kick. Other suggestions - Add olive oil to cooked pasta, then sprinkle dry mix on to taste. Excellent to compliment your favorite italian meal.
Ingredients- Oregano, Rosemary, Basil, Parsley, Garlic Powder, Minced Garlic, Crushed Red Pepper.
GLUTEN FREE